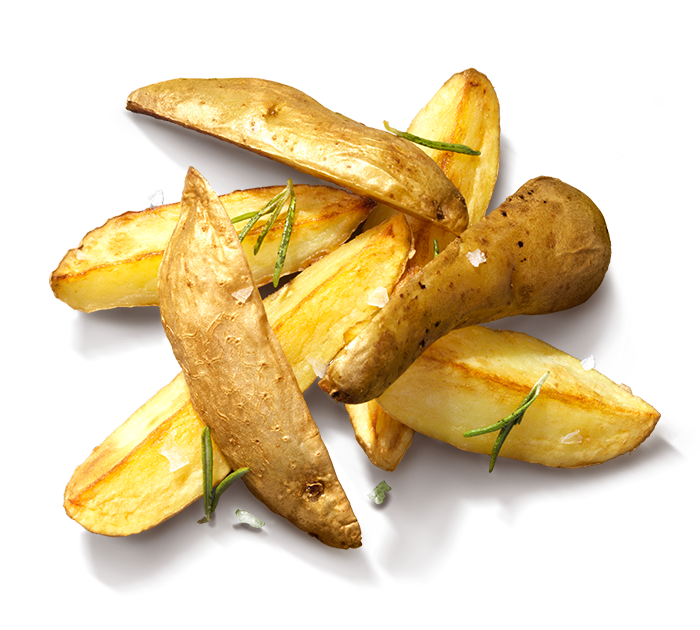 JAC VAN DEN OORD POTATOES
The LOVING POTATOES.com site is presented to you by courtesy of Jac van den Oord Potatoes. Many potato varieties have found their way around the world from our family business in Ammerzoden since as early as 1918. We have set ourselves the goal to help the consumer make the most of the potato. And we do so by offering the right potatoes for every occasion. Meaning special types, varieties and sizes of potatoes, in the ideal packaging and with the right information and inviting inspiration. So that every potato moment is special. And we offer that inspiration on this site; on LOVING POTATOES.com. Because the potato is our passion! And our fine products deserved to be served in a lovely dish!
JAC VAN DEN OORD: THE BRAND
As the 3rd generation of the more than 100 years young family business, he makes up part of the foundation of Jac van den Oord Potatoes as we know it today. His passion for potatoes, his expertise, the constant quest for the latest potato-innovations, but also his own characteristic, persevering style are embedded in the DNA of Jac van den Oord Potatoes. And in the same tradition, Jac van den Oord Potatoes
has come up with something new yet again. A continuation of the past. In a familiar, revolutionary manner.
This is Jac >>> Jac = LOVING POTATOES!